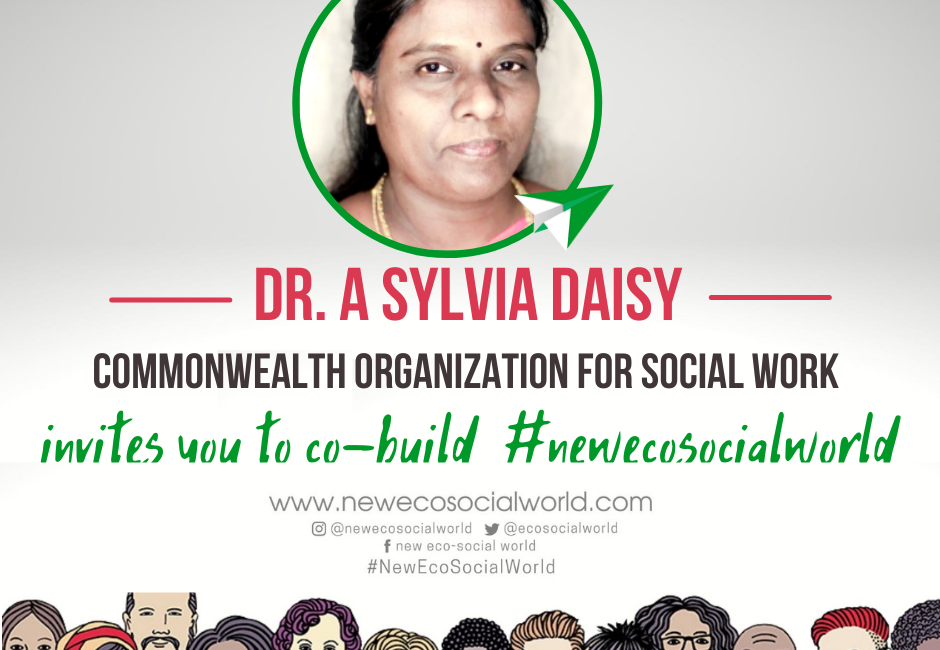 Dr. A Sylvia Daisy Chair of Commonwealth Organization for Social Work invites people to join the #PeoplesSummit. Be a part of a mass movement for social change to create a #newecosocialworld.
After the pandemic, we need a where the planest is protected and the inhabitants are respected.
June 29 – July 2, online https://newecosocialworld.com/
The Commonwealth Organisation for Social Work (COSW), represents social work perspectives across the 54 Commonwealth countries and promote professional development, partnerships, and cooperation in social work practice, education, and research. For more information: www.cosw.info.