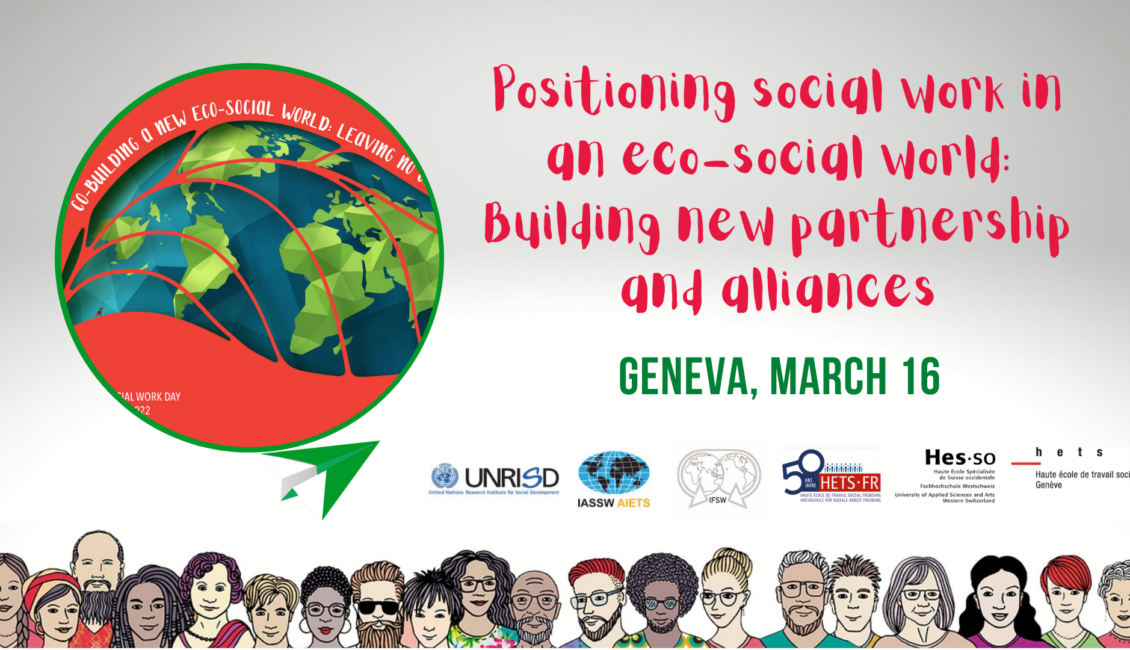 The United Nations Research Institute for Social Development (UNRISD), the International Federation of Social Workers (IFSW) and the International Association of Schools of Social Workers organize together the Conference "Positioning social work in an eco-social world: Building new partnership and alliances"
The world is slowly and unevenly resurfacing from the devastating global crisis triggered by the Covid-19 pandemic, which has destroyed millions of lives and livelihoods and exposed deep inequalities, unsustainable practices and entrenched patterns of social exclusion. In this context, how can we unite to build a more sustainable and equitable future?
By focusing on partnerships and alliances, the 2022 celebration of World Social Work Day at the United Nations in Geneva will contribute to the conversation on the values and proposals of different groups and communities for building a new eco-social world. At the heart of the discussion will be the transformative potential of social work in striving towards a new eco-social world that is inclusive of all people.
The event is open to international civil servants, social workers, students and interested individuals. Participation is free of charge.
For detailed information, see the Concept note, the Programme and the Speakers Bios & Abstracts.
Registration
Click here to register for the Plenary Sessions from 11:00 to 16:00 CET. including the Opening Statements, Keynote Speech and Roundtable.
Click here to register for the Breakout Sessions from 13:30 to 14:30 CET. (Downloading the Zoom App is required to be able to join the breakout rooms)