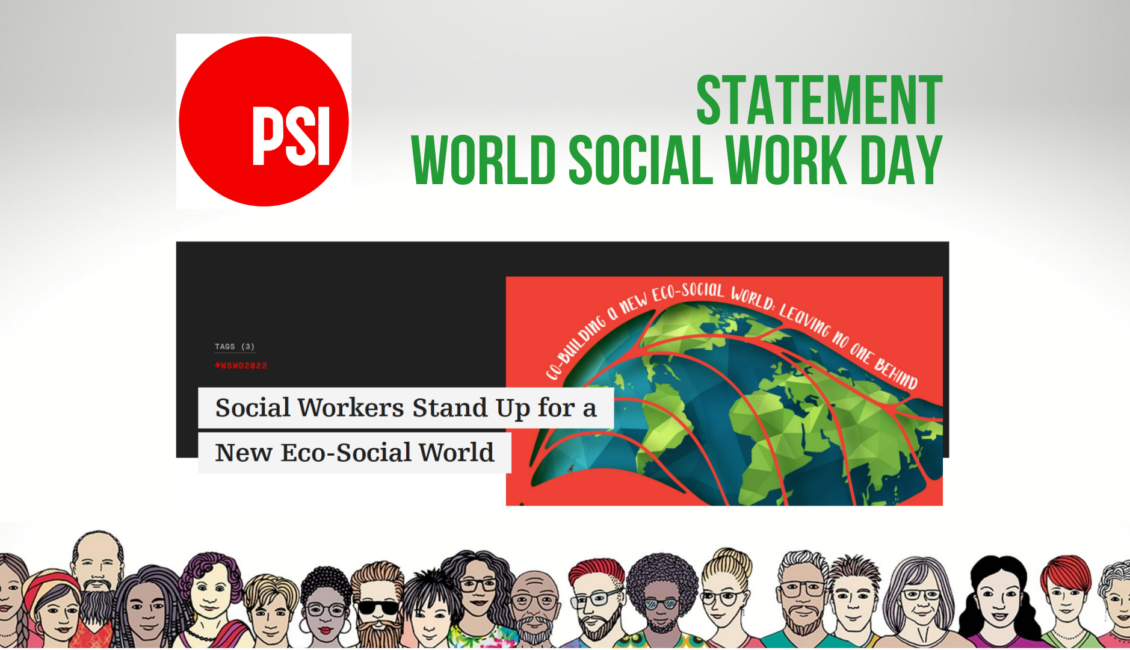 Social Workers Stand Up for a New Eco-Social World
Today, the Public Services International. salutes and joins social workers worldwide to celebrate World Social Work Day 2022. The third Tuesday in March is marked every year as World Social Work Day (WSWD). It is a day set aside to appreciate the dedication of social workers and the contribution of their work to the expansion of social development and promotion of social justice.
Read the statement here.