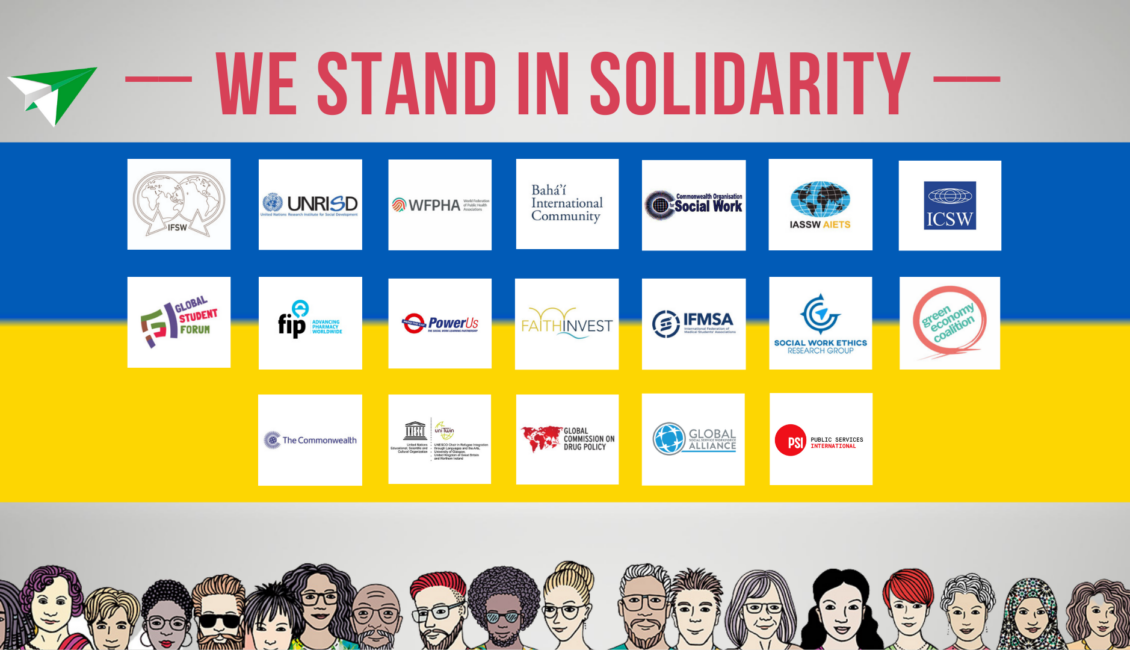 The above partners to The People's Global Summit – 'Co-building a New Eco-Social World: Leaving No One Behind' – have been shocked by the humanitarian crisis unfolding in Ukraine.
We stand in solidarity with those suffering from aggression in Ukraine and anywhere in the world as a result of armed violent actions; in solidarity with those fleeing and leaving their loved ones or homes behind; and in solidarity with those people in every country who defend human rights.
We have noted that there are currently over 3 million Ukrainian refugees looking for asylum and worldwide over 80 million people have been forcibly displaced due to conflict. The Summit partners acknowledge the several global statements on the humanitarian catastrophe in Ukraine issued by the United Nations, other political organisations and our own global bodies.
The Summit partners, named above, reaffirm our believe in the importance of continuing dialogue in a context of mutual respect and are actively seeking new global shared values. The Summit process will enable local communities, international faith groups, student bodies, UN agencies, professional organisations and others to contribute their experiences and lessons for creating sustainable communities and environments.
We believe this process is of vital importance in the current global context and we reaffirm our determination to continue with our endeavour of co-building a New Eco-Social World that Leaves No One Behind.
For more information about The People's Global Summit – 'Co-building a New Eco-Social World: Leaving No One Behind' click here: https://newecosocialworld.com/
To see the statements for the Summit partner organisations clink on the links below:
International Pharmaceutical Federation (FIP)