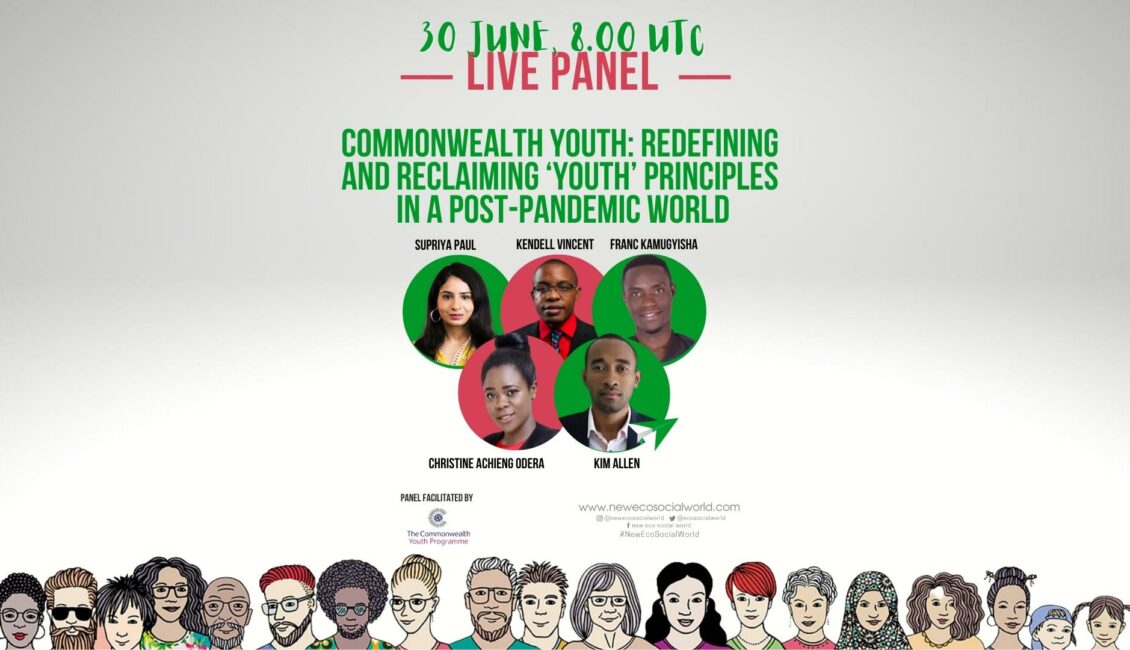 Click here to join LIVE. 30 June, 08.00 UTC:

Panel facilitated by  Commonwealth Secretariat
This event will be a youth-led panel made up of young people from across different regions of the Commonwealth from the Commonwealth Youth Networks, the 2022 Commonwealth Youth Award regional winners and other stakeholders. The panel will have a keynote speaker, approximately five (5) panellists and will be moderated by the Commonwealth Youth Programme.
• Explore, reflect and discuss the principles that need to be prioritised in the post-covid world
• Identify the different practical actions that young people can engage in to fulfil these principles
• Celebrate the creativity and innovative solutions that have been showcased by young people across the Commonwealth
Panellists
• Kim Allen, Chairperson of the Commonwealth Youth Council
• Franc Kamugyisha, Commonwealth Youth Award Winner 2022
• Supriya Paul, Commonwealth Youth Award Finalist 2022
• Christine Achieng Odera, Coordinator for Commonwealth Youth Peace Ambassadors Network (CYPAN)
• Kendell Vincent, Chair of Caribbean Regional Youth Council