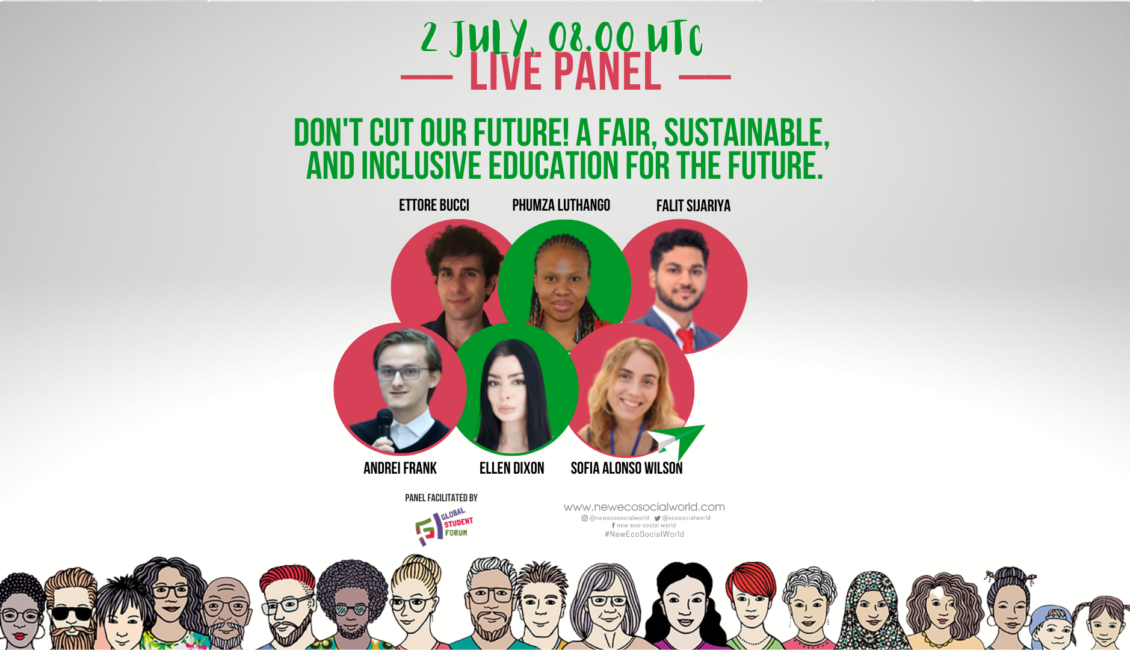 Click here to join LIVE. 2 July, 08.00 UTC:

Live Panel facilitated by The Global Student Forum – GSF
In these two years, the wounds produced by the COVID-19 pandemic have to be added to the existing inequalities between national education systems and within the national contexts. The Global Student Forum, the independent and democratic platform of school and university students globally, decided to contribute to this important Summit with a transnational debate on funding education.
The pandemic exacerbated existing inequalities that disrupted education systems as we knew them. These common transnational trends have been underlined by evidence in the most recent OECD reports (The state of global education. 18 months into the pandemic, 2021, or Education at a Glance, 2021), in the World Bank's Report on Education Crisis in Latin America and the Caribbean, and in the main findings of the Education International's research The public versus austerity: Why public sector wage bill constraints must end. Through this live conversation, the GSF invites relevant stakeholders, workers and students unions, NGOs and CSOs, to contribute to the question of the quantity and quality of investment in education in the 'new normal' of the post-pandemic world, focusing on the priorities, the governance and assessment tools, the balance between public and private.
Panellists
Ettore Bucci, Global Student Forum (Facilitator)
Sofia Alonso Wilson, Global Student Forum
Ellen Dixon, Global Student Forum
Falit Sijariya, StudoMatrix – India
Phumza Luthango, Global Campaign for Education
Andrei Frank, Lifelong Learning Platform