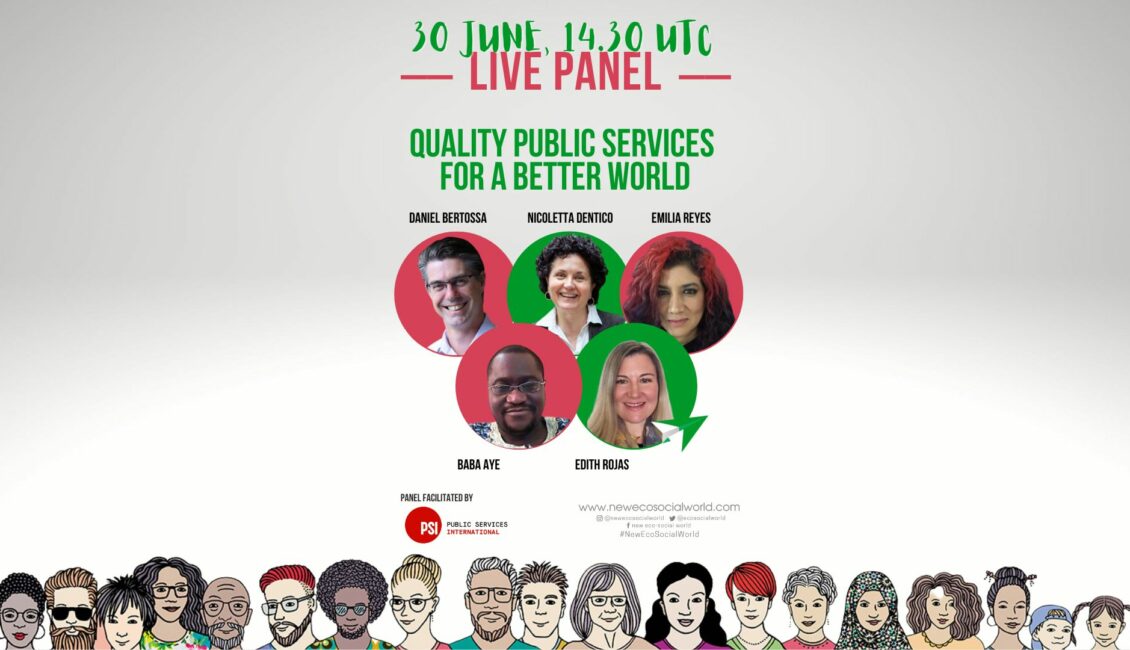 Click here to join LIVE. 30 June, 14.30 UTC:

Live Panel facilitated by  The Public Services International (PSI)
This live panel will reflect on the keynote message provided by Rosa Pavanelli on how universal access to strong, well-funded quality public services is essential for building more just, democratic, and socially inclusive societies. But decades of neoliberal policies and austerity measures have undermined governments' funding of public services, such as health and social services, education, potable water supply, and waste management.
This has contributed significantly to increasing social inequality, poverty, and the climate crisis. The working conditions and wellbeing of workers delivering public services have equally worsened. Understaffed hospitals, for example, have resulted in rising incidence of burnout. The impact of retrogressive social policies has increased the workload and psycho-social risks of social workers. And contract staffing has made the work of many women and men delivering public services precarious.
The COVID-19 pandemic has reinforced PSI's position that the neoliberal "normal" is not sustainable and is rather a burden on sustainable development and people's enjoyment of their fundamental human rights.
As we battle the pandemic which still ravages several parts of the world, and seek to build a better eco-social future, I will stress the need for putting quality public services for all at the heart of the post-COVID world.
Panellists
Daniel Bertossa. PSI Assistant General Secretary
Nicoletta Dentico SID Global Health Programme Lead
Emilia Reyes. Program Director, Gender Equity: Citizenship, Work and Family.
Facilitator: Baba Aye.
Support for Q&A Edith Rojas.