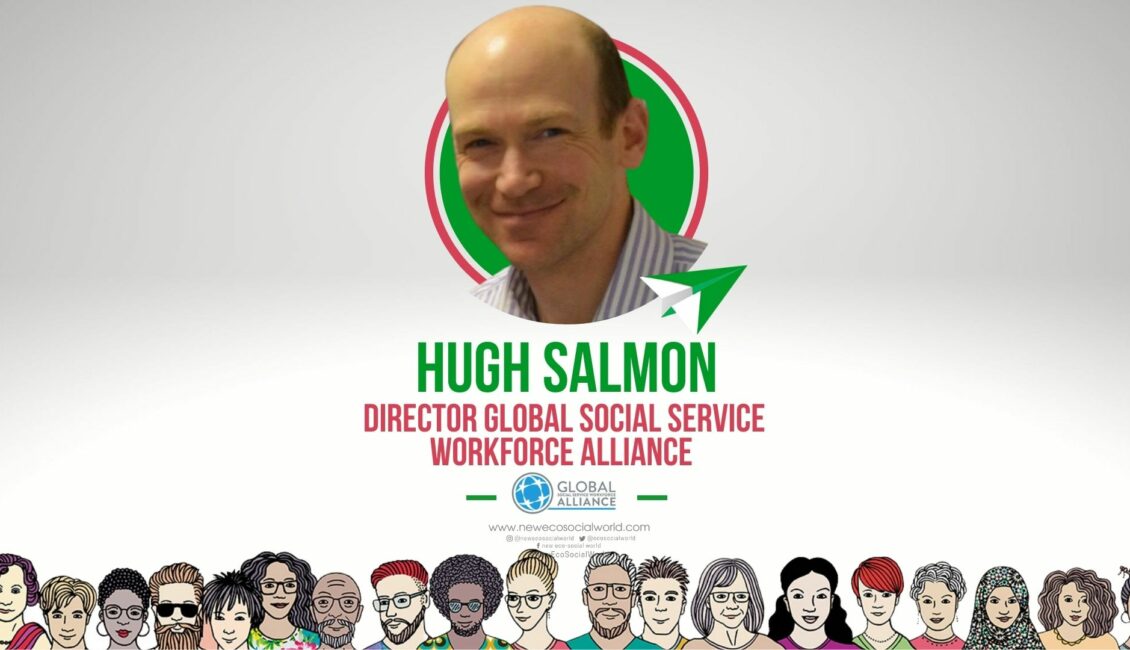 Join this session:
The key role of the SSW in systems of care, protection and support – ensuring that no one is left behind?
To achieve a world in which all children, families, individuals and communities experience equity, respect, dignity and justice we must have effective, well-resourced social-service systems. And, at the heart of those systems is a strong social service workforce. A professional, trained social service workforce not only provide support, care and protection to those facing adversity but they play a central role promoting social justice, reducing discrimination, challenging and changing harmful behaviors and social norms, and preventing and responding to violence, abuse, neglect and exploitation.
During this keynote address, Hugh Salmon, Director of the Global Social Service Workforce Alliance will explore some of the biggest issues impacting our world today, including COVID-19, armed conflict, migration, climate-related disasters and violence against children, and the role the social service workforce plays in responding to and addressing such issues. He will further explore how we can strengthen the social service workforce to truly achieve a world in which no one is left behind.
✦ Hugh Salmon joined the Global Social Service Workforce Alliance as Director in August 2020. He is a qualified social worker, with 10 years of experience in direct social work practice and management of social services, and 20 years of experience internationally as a technical advisor, trainer, consultant and programme manager. He has worked primarily in Central Asia, and Eastern Europe, but also on various assignments, as well as volunteer roles, in the Middle East, Africa and Latin America.