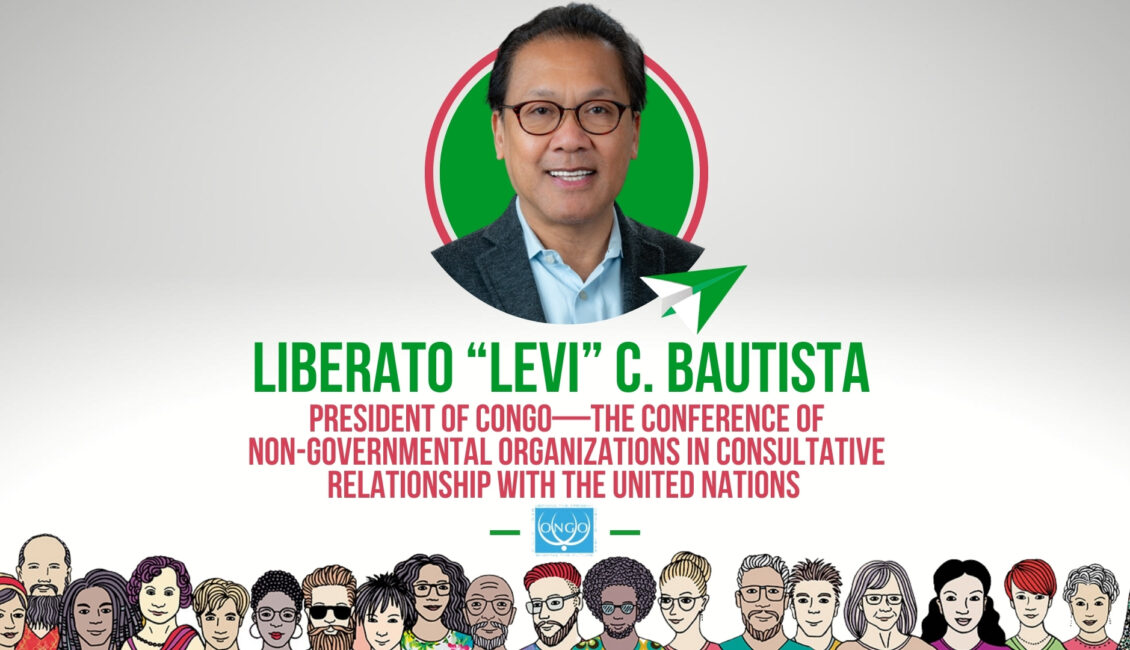 Join this session:

The Rev. Dr. Liberato "Levi" C. Bautista is the President of CoNGO—The Conference of Non-Governmental Organizations in Consultative Relationship with the United Nations (2007-2011 and 2018-2025) and Assistant General Secretary for UN and International Affairs of the General Board of Church and Society of The United Methodist Church (1996 to present).
Dr. Bautista's Keynote Speech will address four themes.
First, the surplus of fear and deficit of hope in our world today which is imperiling the achievement of sustainable development goals for people and the planet. Co-building an eco-social world depends largely on the empowerment of the voice and agency of peoples as they identify their concerns and craft their futures.
Second, the need to revisit multilateralism as an arrangement of global collaboration among a multiplicity of varied players focused on common public goods, not the least peace and prosperity which underpin an eco-social world responsive to the needs of peoples and the viability of the planet.
Third, a robust civil society is co-constitutive with a robust multilateralism at the global level as much as a democratic public space at all levels. NGOs, CSOs and grassroots organizations are placed in a momentous occasion to advance social consciousness and organize to advance human rights principles everywhere in the public square.
Fourth, at its barest minimum, the eco-social world we must co-build so that no one is left behind is the one that secures food as much as advances freedom, secures jobs as much as advances justice, and secures land as much as advances liberation. In the age of the Anthropocene, we need to assert human rights not as much as anthropocentric concerns but as a newly reoriented set of rights indivisible not only for humanity's sake but for the planet's sake.