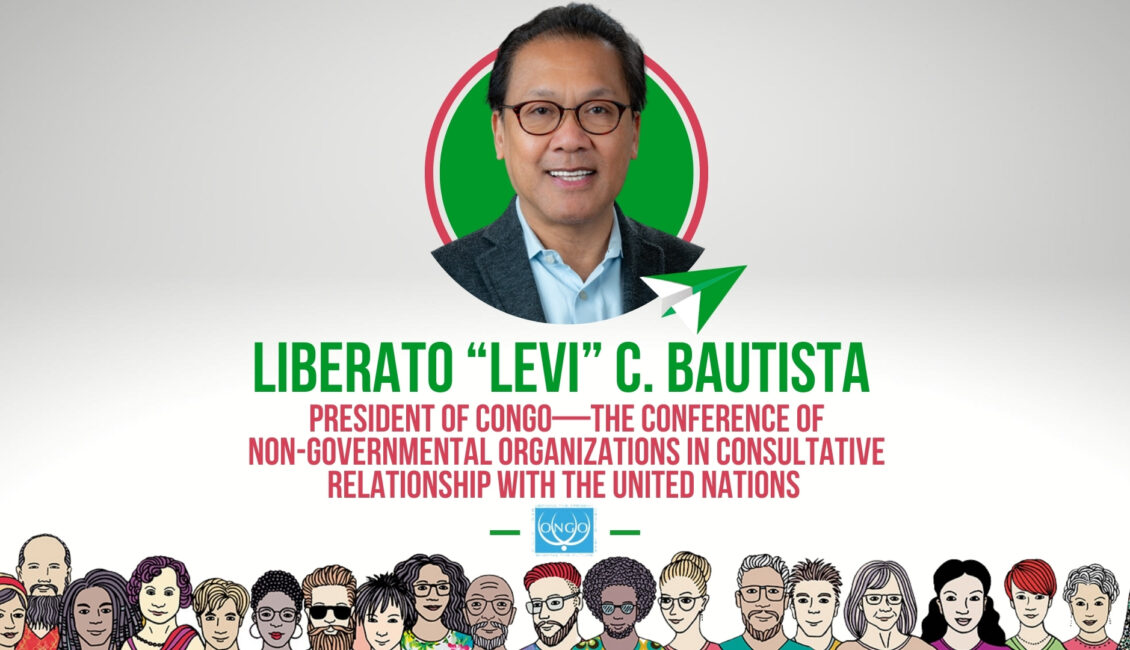 The Rev. Dr. Liberato "Levi" C. Bautista is President of CoNGO—The Conference of Non-Governmental Organizations in Consultative Relationship with the United Nations (2007-2011 and 2018-2025) and Assistant General Secretary for UN and International Affairs of the General Board of Church and Society of The United Methodist Church (1996 to present). Both organizations have consultative status with ECOSOC. He previously served as Chair of the Council of Organizations of the United Nations Association of the USA and the Committee of Religious NGOs at the UN (CRNGO). Bautista's NGO work totals 44 years to date.
Bautista studied political science, history, and international studies at the University of the Philippines and religion and social and political ethics at Drew University (USA). He was elected Fellow of the World Academy of Art and Science in 2021. He has travelled to some 80 countries around the world attending major United Nations, ecumenical, interreligious, civil society, and academic conferences.
Bautista has lectured and taught in college, university and seminary settings, and has written and published essays and monographs on varied subjects, including international affairs, NGO and civil society dynamics, social and political ethics, theology and religion, ecumenism and religious liberty, human rights and human dignity, indigeneity and indigenous peoples, global and forced migration, and peace, justice, and social transformation.
For a fuller bio, see http://ngocongo.org/liberato-bautista-elected-new-president-of-congo