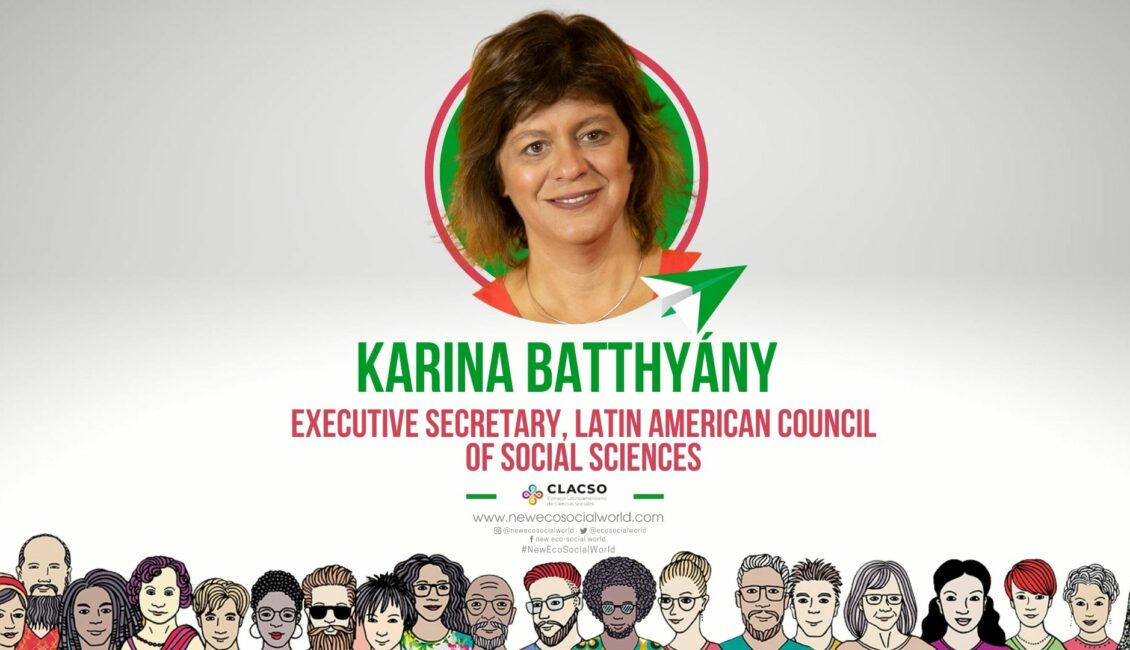 Join this session:
Caring and the centrality of live
Let's briefly recall that academic debates on care date back to the 1970s, in Anglo-Saxon countries, driven by feminist approaches in the field of social sciences. The concept of 'care' arises to represent the work of reproduction, also encompassing the most affective and relational part of these activities.
This concept was born to show the transversality of the practices and representations defined as feminine and to show that the material and immaterial, public and private, and physical and emotional parts go hand in hand and are significantly intertwined. Feminist thought has shown that the tasks of caring for people's lives are essential for social reproduction and for the daily well-being of people. A historical approach to the issue has been to ignore the centrality of care, assuming that the incorporation of women into the labour market will redistribute the burden of domestic and care work on its own when the evidence shows us that this has become a double employment shift for women.
✦ Karina Batthyány is Executive Secretary of the Latin American Council of Social Sciences (El Consejo Latinoamericano de Ciencias Sociales – CLACSO). She is Doctor in Sociology, Professor of the Department of Sociology of the Faculty of Social Sciences, University of the Republic in Uruguay. Karina is member of the Board of the ISC (International Science Council). She is the author of numerous publications on the topics of social welfare, gender, public policies, unpaid work and care. Among her publications, the books Latin American Looks at Care and Care Policies stand out. She is also is a member of the National Research System of Uruguay.

Cuidados y centralidad de la vida
Brevemente recordemos que los debates académicos sobre el cuidado se remontan a los años '70, en los países anglosajones, impulsados por las corrientes feministas en el campo de las ciencias sociales. El concepto de 'cuidados' surge para representar el trabajo de reproducción englobando también la parte más afectiva y relacional de estas actividades. Este concepto nace para evidenciar la transversalidad de las prácticas y representaciones definidas como femeninas y mostrar que la parte material e inmaterial, pública y privada, física y emocional van de la mano y están significativamente imbricadas.
El pensamiento feminista ha mostrado que las tareas de atención y cuidado de la vida de las personas son un trabajo imprescindible para la reproducción social y el bienestar cotidiano de las personas. Un abordaje histórico al tema ha sido ignorar la centralidad del cuidado, asumiendo que la incorporación de las mujeres al trabajo productivo redistribuirá la carga del trabajo doméstico y de cuidados por sí sola, cuando la evidencia nos muestra que eso se ha traducido en una doble jornada laboral para las mujeres.
Karina Batthyány, es Secretaria Ejecutiva del Consejo Latinoamericano de Ciencias Sociales (CLACSO). Doctora en Sociología, Profesora Titular del Departamento de Sociología de la Facultad de Ciencias Sociales, Universidad de la República (Uruguay). Integrante de la Junta de Gobierno del ISC (International Science Council). Es autora de numerosas publicaciones en torno a las temáticas de bienestar social, género, políticas públicas, trabajo no remunerado y cuidados. Entre sus publicaciones se destacan los libros Miradas latinoamericanas a los cuidados y Políticas del cuidado. Es integrante del Sistema Nacional de Investigación del Uruguay.