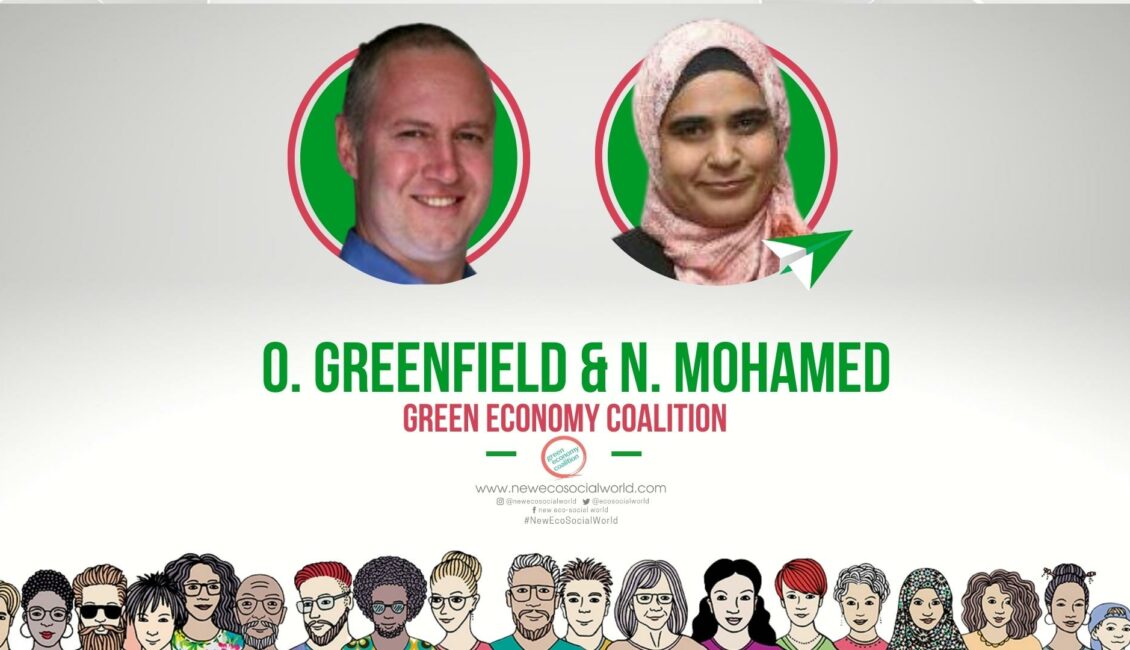 Join this session:
A new social contract for an eco-social world?
This presentation will address the following objectives:
To recognize that inequality, climate change and biodiversity loss are inter-related crises and symptoms of the need for radical and systemic economic, political and social reform.
To learn from insights of social and environmental movements working on social and green agendas, on what they envision in a new social contract.
To explore the mechanisms and processes, such as dialogues, just transition forums and citizen assemblies, that enable citizens to engage with Government and other significant and powerful actors to hold their governments to account and define a new eco-social contract.
✦ As Convenor, Oliver Greenfield provides the GEC's network leadership, enabling people from diverse institutions to work and influence collectively. Before GEC, Oliver spent 7 years enabling stakeholder change leading WWF's Sustainable Business and Economics work. He previously worked in a corporate strategy advisor with Booz Company and the BBC World Service.
✦ Najma Mohamed has a background in climate, development and environment and has worked in policy and practice across geographies and economic sectors for over 20 years, with a recent focus on global policy. As Policy Director at the GEC, she works on the Coalition's strategic focus on the supply and advocacy of policies, practices and institutions for inclusive green economies, in partnership with its 60+ members.