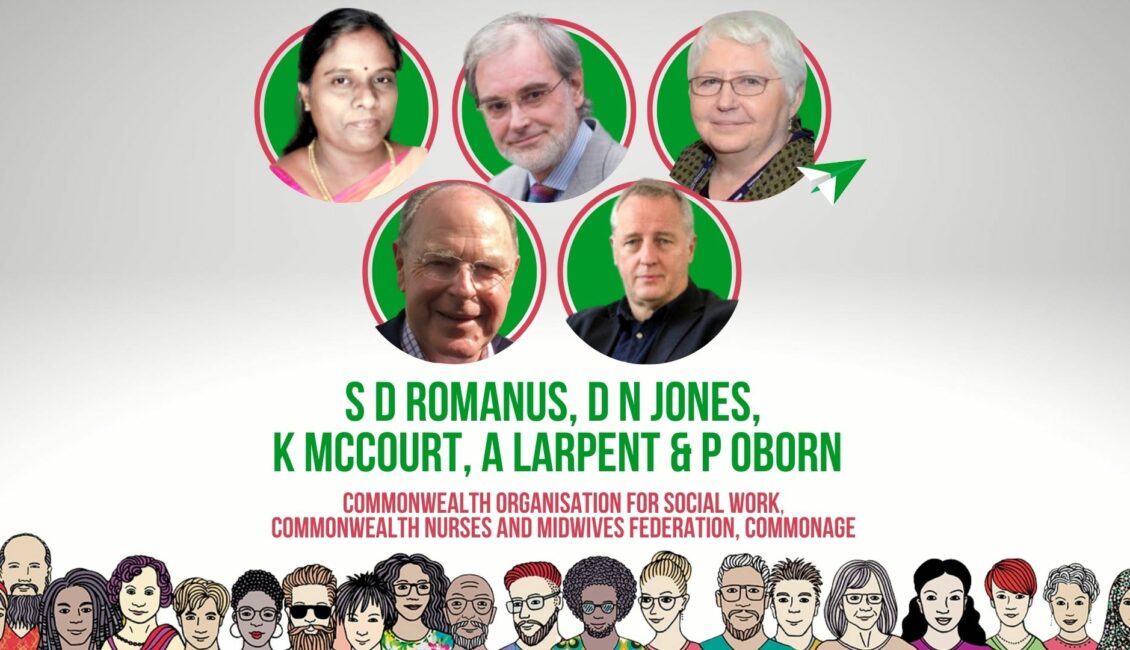 Join this session:
Social work in partnerships co-building a new eco-social world
Effective social work almost always requires partnership working with communities, service users and also with other professions. In this plenary presentation, the Commonwealth Organisation for Social Work is joined by three partner organisations representing nurses and midwives, the interests of older people and the call to action on sustainable development. The organisations share their perspectives on global challenges in their sectors and the value of partnerships with social workers. The call to action on sustainable development includes contributions from several eminent global leaders discussing the challenges in creating sustainable urbanisation, challenges which are familiar to social workers and require an integrated approach to the natural, physical and social environments – cobuilding a new eco-social world: leaving no one behind. The presentations show social workers engaged in activities to shape policy and practice across the 54 countries of the Commonwealth.
✦ Dr Sylvia Daisy Romanus is Chair of COSW and Associate Professor in the Social Work Department at Madras Christian University, Chennai
✦ Dr David N Jones is a COSW Board Member and the Main Representative to the Commonwealth institutions in London
✦ Professor Kathleen McCourt is President of the Commonwealth Nurses and Midwives Federation
✦ Andrew Larpent is Chairman of the Commonwealth Association for the Ageing (CommonAge)
✦ Peter Oborn, Senior Vice President of the Commonwealth Architects Association, is joined by others who are introduced in the video including HRH Prince Charles, the Commonwealth Secretary-General and the Executive Director of UN-Habitat among others.